PRODUCTS USED: 5000 Series Thermal Traffic Doors
Cabrini Linen Service (CLS) is a linen service that has been providing specialist linen and laundry services to the Victorian healthcare industry for over 40 years. They invest in their business to guarantee their customers excellence in quality and service.
PROJECT OVERVIEW
Remax designed and installed the 5000 series door system to separate areas of dirty linen to clean sterile theatre linen. The doors were custom-fabricated tosegragate non-sterile area from sterile areas, and they were installed into an air lock system. Each swing door has a one-piece monolithic polyethylene skin, which is impervious to moisture, bacteria and corrosion. Key requirements were:
Separate Dirty theatre linen from clean sterile linen

Maintain a positive air pressure of 15PA pressure

Minimise cross contamination of two clean areas

Ensure a soft, easy and light motion for any staff to be able to use freely

CLIENT COMMENTS
"….the Remax 5000 series doors installed on our air-lock system are light and easy to use and clean. In this state of the art facility, the last thing we wanted was poorly designed doors that would be hard to use and costly to maintain. The Remax doors definitely meet our requirements…."
SCOPE OF WORKS
1. Design Consultancy and Planning
2. Made to measure fabrication of 5000 series thermal traffic doors, stainless steel door jambs.
3. Delivery and installation.
PROJECT IMAGES
Dirty Linen received from Theatre suites and sorted into bags and moved to washing machines to start sterile clean process.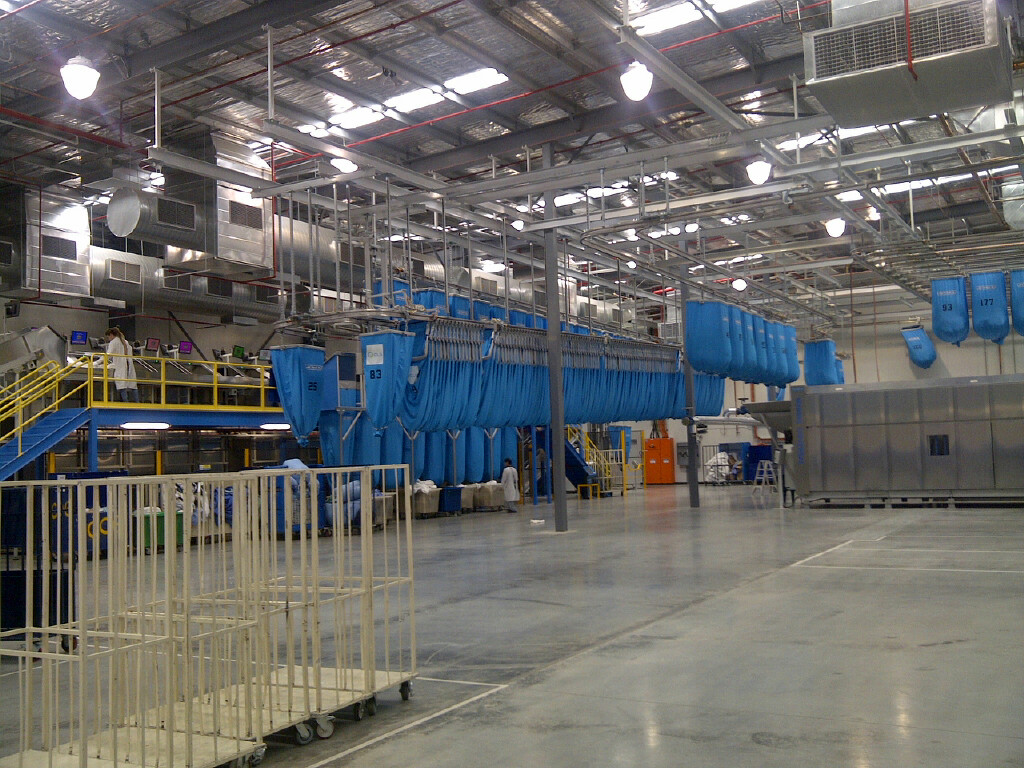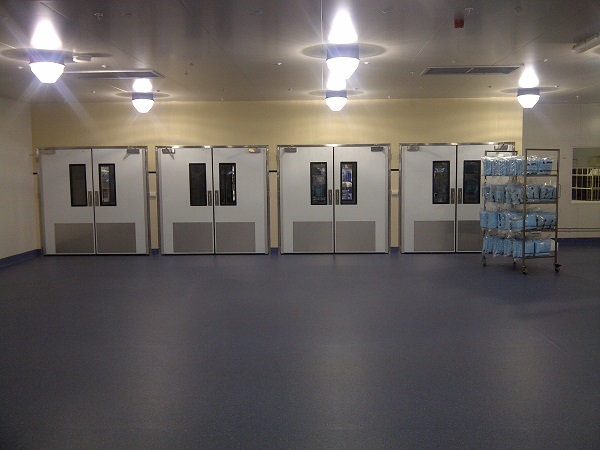 White 5000 series traffic doors with stainless steel kick plates in sterile clean area.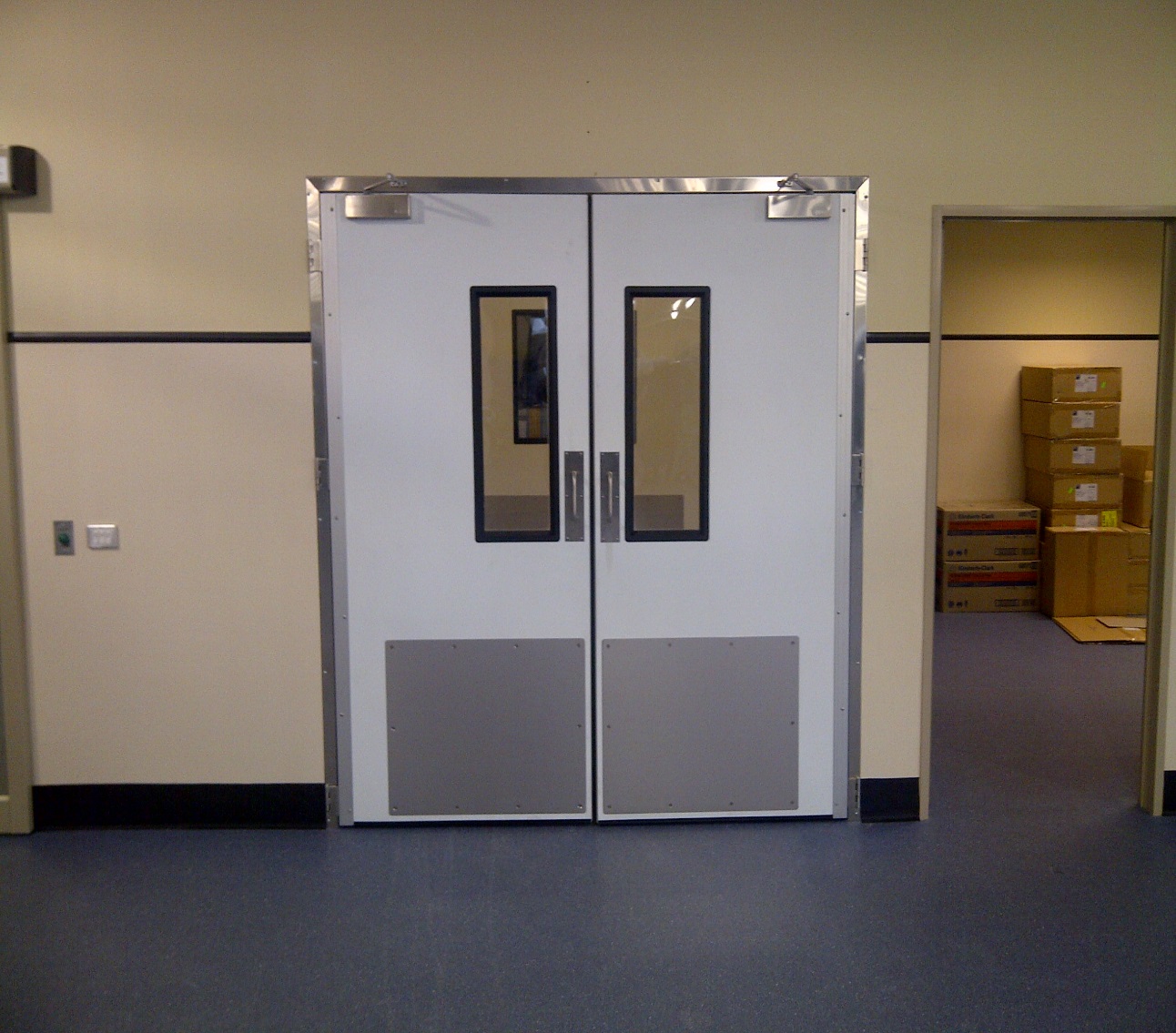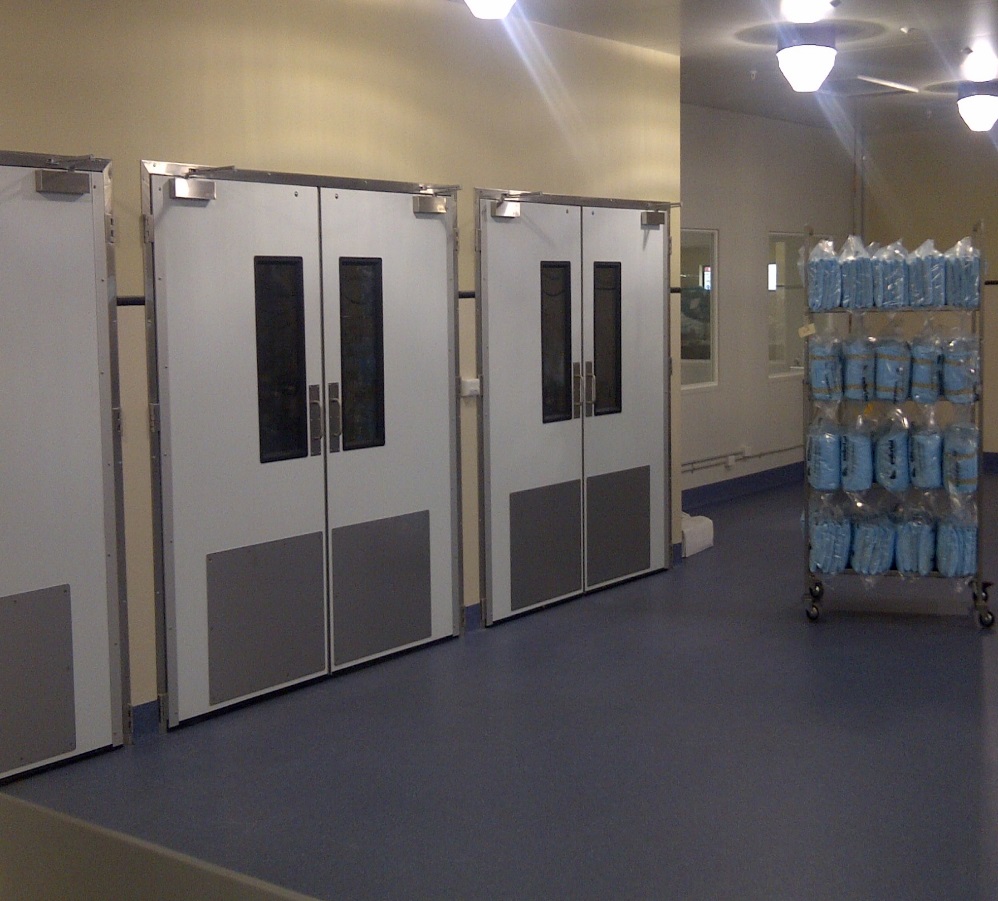 ---
You May Also Be Interested In:
Hospital Theatre Swingdoors at Peninsula Private Hospital, Read More...
For information on a swing door installation carried out at St John of God Hospital, click the link below to download the full details.